About Frozen Pirate
Avalanche Training, Mentorship and Guiding for motorized mountain sports.
Frozen Pirate Snow Services is locally owned and operated by Curtis Pawliuk, a long time Valemount resident who has extensive experience in the local backcountry. We specialize in small group, snowmobile specific, avalanche training courses, avalanche safety mentorship and also offer a team of highly qualified and experienced guides.
A sledder first!
A mountain snowmobiler first and an educator/guide second, the owner/operator of Frozen Pirate, Curtis Pawliuk is no slouch on the mountain. Any given day you will find him shredding in the British Columbia backcountry.
Curtis puts thousands of kilometres each season on his Skidoo Summits and is constantly focused on safe and smart riding while pushing the best sleds on the planet to their limits.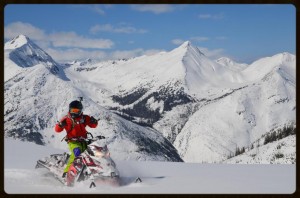 As an experienced instructor, guide and Professional Member of the Canadian Avalanche Association, Curtis has the skills needed to provide you and your group with a safe and exhilarating snowmobile adventure.
Curtis specializes in high end rider instruction relating to technical terrain while always keeping safety at the forefront. Learn to be a more skilled and technical rider and be safer doing it!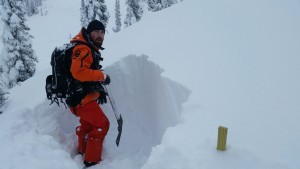 Marshall Dempster is the second in command on the Frozen Pirate team working as a Lead Instructor and Backcountry Guide. Marshall brings quite the skill-set to the crew being a Professional Member of the Canadian Avalanche Association, professional forecaster and certified CARDA dog handler.
Whether you are looking to book a standard Avalanche Skills Training courses (AST1 or AST2), Companion Rescue Skills Course, Avalanche mentorship days, guide service or a full on customized weekend, Frozen Pirate Snow Services have you covered. Please contact us today to plan your next mountain adventure.